​
Are you aware that the registered dietitian profession is over 81% white? Are you aware there is currently a push to recruit more BIPOC dietitians to diversify dietetics?
Do you know there's a need for diversity in dietetics, and are you interested in being a part of the change?
If you're a registered dietitian or registered dietitian nutritionist, do you question if your dietetic practice is culturally competent?
On YouTube: Diversity in Dietetics | Nutrition and Cultural Competence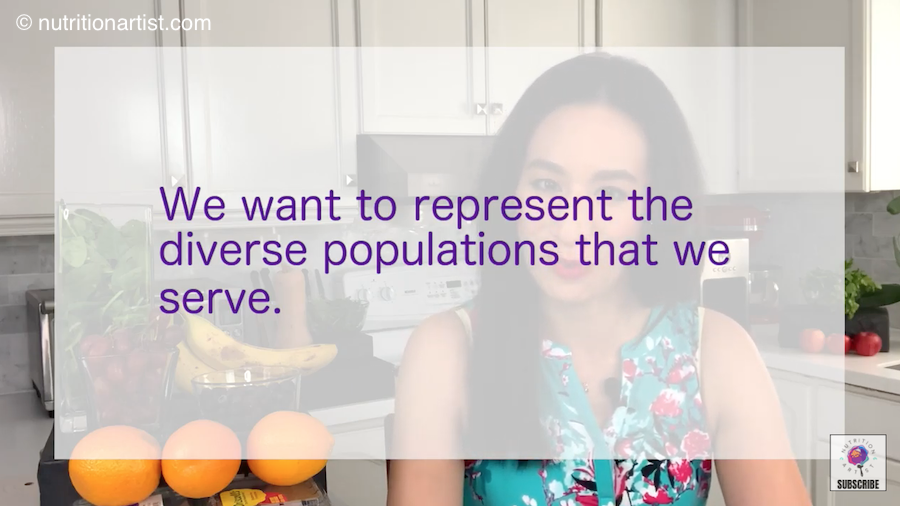 In my new YouTube video as a POC dietitian, I discuss diversity in dietetics and give an intro on cultural competency.
Topics addressed in the video include:
How to engage better with people who are not like you
How to become more culturally aware or competent in nutrition
What you can do to help the movement to create more diversity within the dietetic profession
WATCH until of the video below where I share the most important detail about cultural competency!
I'm also available for speaking engagements/workshops and writing on dietetics, diversity and cultural competence. Please my services page to learn more.
SOURCES discussed in the video:
CULTURAL COMPETENCE AND DIVERSITY: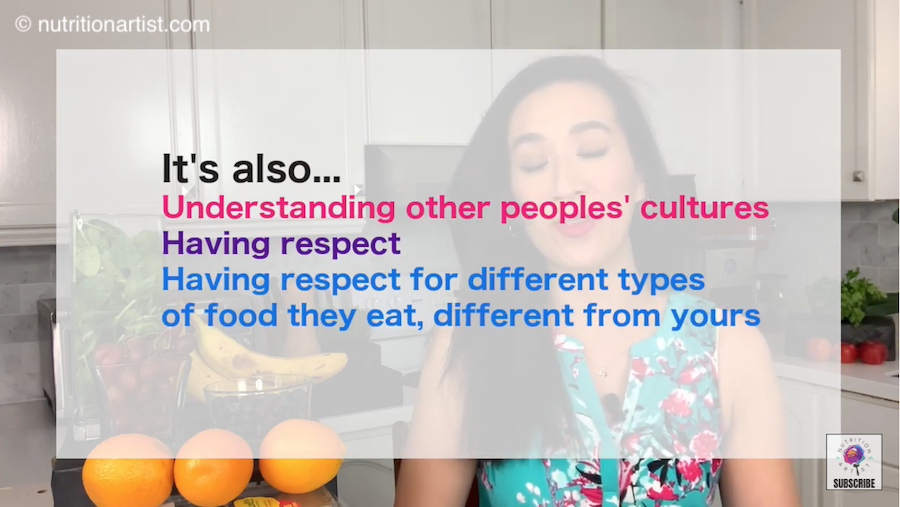 Goody, Cynthia & Drago, Lorena (2009). Using Cultural Competence Constructs to Understand Food Practices and Provide Diabetes Care and Education. American Diabetes Association Diabetes Spectrum: https://doi.org/10.2337/diaspect.22.1.43
de Guzman, Maria, Rosario T., Durden, Tonia R., Taylor, Sarah A., Guzman, Jackie M., Potthoff, Kathy L. (2016). Cultural Competence: An Important Skill Set for the 21st Century. Nebraska Extension, University of Nebraska. https://extensionpublications.unl.edu/assets/html/g1375/build/g1375.htm