Michelle Jaelin 關靜嫻 (she/they) is an award-winning Canadian registered dietitian and nutrition communications expert who is a trusted voice from local to international media.
With two degrees in both visual arts and nutrition sciences, Michelle uses her creativity to regularly create science-based nutrition and healthy Asian food and recipe content on her blog and social media platforms @michellejaelin. She has been featured in over 100 interviews on local and national television, print and online publications and digital media channels worldwide.
Michelle delivers dynamic educational talks focused on practicing inclusive nutrition, decolonizing health and wellness, and busting myths about cultural foods both locally and around the world.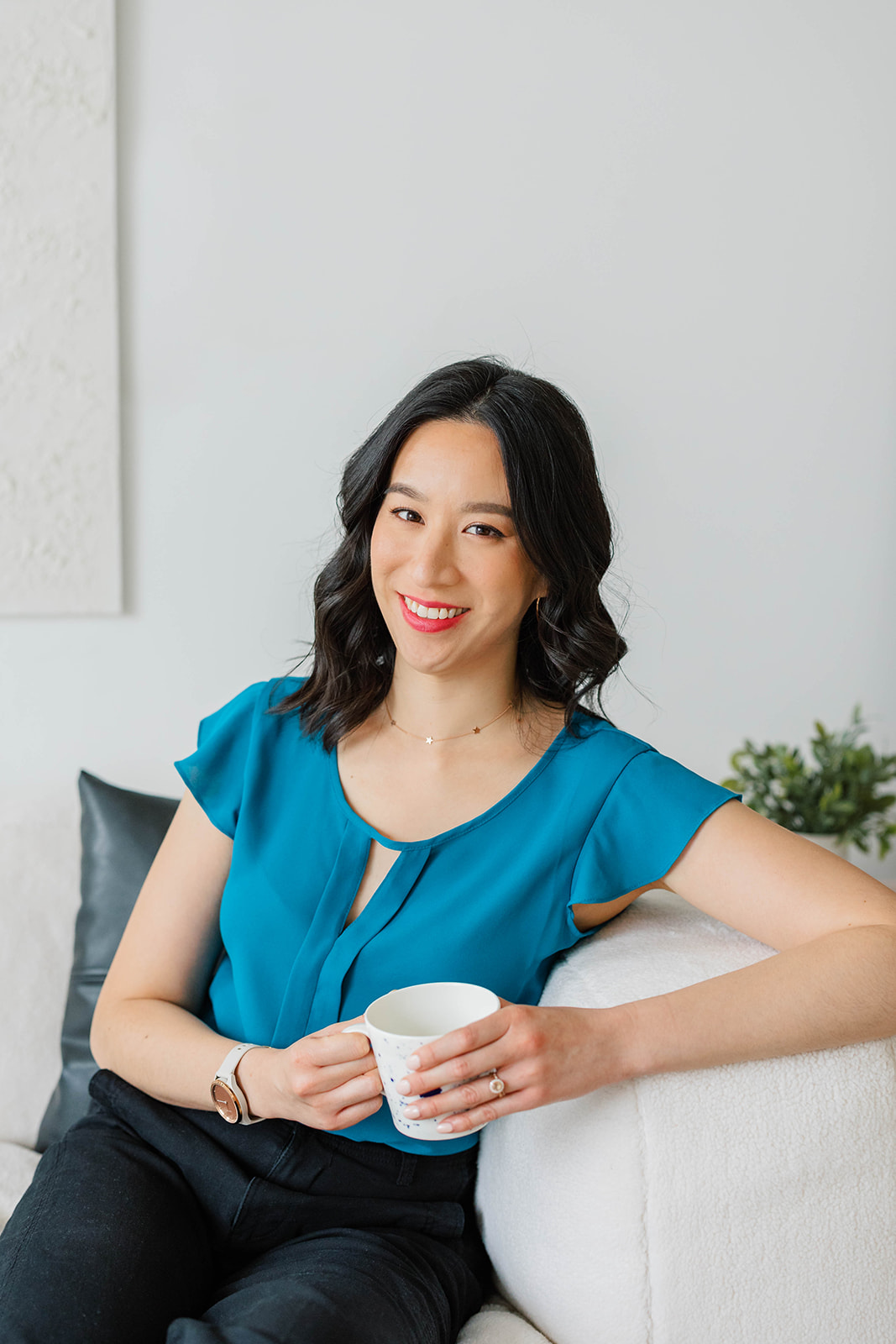 As a marketing consultant, digital media & TV nutrition expert and content creator, Michelle collaborates with brands she aligns with.
Using her art skills of food photography, food styling and video creation, Michelle delivers nutrition and brand key messages in a creative, storytelling way.
Born in Toronto, Canada to immigrant parents, Michelle is proud to be a trailblazing first generation entrepreneur. Michelle runs her nutrition communications and consulting company full-time from her office in Hamilton, Ontario.
Michelle's favourite foods are pizza, ramen, chả giò aka deep-fried Vietnamese spring rolls, and any black sesame dessert she can find.
"Sometimes you have to fall before you fly."
Today, Michelle has built a successful brand and business, but it was not easy. There were obstacles, failures, slow and steady growth that eventually got her to this place today.
Michelle Jaelin effectively uses art for science and nutrition communication. In 2013, Michelle auditioned and was selected as a speaker for TEDxTorontoMetU (formerly TEDxRyersonU). Watch her talk on YouTube, Enhancing health communication through the Arts.
Philosophy
Embrace your own food culture and authenticity.
Explore food cultures different from your own.
Empower yourself by learning how to cook well and often.
Eat more plants, in the form of veggies and fruits.
Enjoy all foods and the eating experience.
Education and Credentials
Registered Dietitian, registrant/member of the College of Dietitians of Ontario
Accredited Dietetic Internship – Aramark Canada Ltd.
4 Year BASc, Nutrition and Food – Toronto Metropolitan University
(formerly Ryerson University)
Certificate, Food Security – Toronto Metropolitan University
(formerly Ryerson University)
4 Year BFA Honours, Visual Arts – School of the Arts, Media, Performance and Design – York University
"Working as Speaker Liaison, I had the great pleasure of getting to know and collaborate with Michelle for her talk at TEDxRyersonU 2013. This highly anticipated annual event unites distinguished scholars, professionals, and students from across all disciplines under the common passion for innovation and knowledge sharing. In the true TED spirit, Michelle crafted a captivating talk on her vision of merging the arts and health sciences together, and its relevance in modern day health care. Michelle carries contagious energy and professionalism, and her dual expertise gives her a truly unique perspective to her work. I highly recommend Michelle to anyone looking for a fresh approach to their projects."
– Irene Ma, Former Speaker Liaison, TEDxRyersonU
Follow on Instagram
The overwhelming abundance of health and nutrition information out there in today's digital world can be conflicting and confusing. For timely, evidence-based content on cultural nutrition with an Asian food focus, follow Michelle on Instagram.