I was never an athlete or into sports.
I was an artist, interested in art, creativity and culture.
Growing up, I remember teachers always pointed out my talent in the arts.
Given art materials, paint, clay, charcoal or pencil crayons or a camera – and I would CREATE.
I also grew up in a family with neglect.
I come from an immigrant family.
The stereotype of growing up within an immigrant Chinese family with strict parents do not apply to me.
As a child, it was a concept I only understood that through the experiences of my cousins and peers. My father lives with disability (autism spectrum?). My mother took care of myself and my two siblings. I remember growing up watching my mom take all sorts of jobs to pay the bills. This included working in a factory, making jewelry, going from lab to clerical work, often coming home at late hours in the night.
Health Issues
In my teen years, I started dealing with my own health issues. I had trouble sleeping. I excessively worried about things beyond my control. Despite excelling academically, my concentration was poor. Catastrophizing the worst case scenario, fear, irritability and constant worry became everyday symptoms. After seeing a clinical psychiatrist at 16 years old, it was discovered that I suffered from my own mental health issue of anxiety disorder. Art was an outlet for my stress and worries.
Higher Education Was Where I Found Better Health
After graduating from high school, I enrolled in the Visual Arts Studio program in the Department of Fine Arts at York University, with my goal at the time of becoming a teacher. One of the first things I did was sign up for yoga classes on campus. I thought it would help me better manage my constant anxious thoughts.
But yoga did more for me. I felt happier, calmer and stronger. From there I tried different fitness classes. This once scrawny, skinny girl was starting to look and feel strong. I became more interested health and how food affects mood and energy.
My First Job in Nutrition
I was the Nutrition Team Leader for Health Education and Promotion
In my 4th and final year in my program, I applied and secured the position of Nutrition Team Lead at Health Education and Promotion as a Peer Health Educator. 
Despite the fact that I didn't have any nutrition knowledge, I was hired for the position out of many applicants. The Coordinator saw my skill of being able to connect easily with others and my ability to communicate info through beautiful visuals as a huge asset for the role.
Confused by all the conflicting health info on the internet?
 Want trustworthy nutrition info that is credible and understandable?
SUBSCRIBE to my newsletter!
But despite my boss seeing my talent, I felt anxious and nervous.
I had no knowledge of nutrition.
And taking on this role was a pivotal shift in my career. If this role worked out and I was successful being a nutrition health educator, I would consider a career in nutrition.
Using Art For Nutrition
Germany: The Sturm Family of Hamburg. Food Expenditure for One Week: € 253.29 ($325.81 USD). Peter Menzel, from Hungry Planet: What the World Eats 2007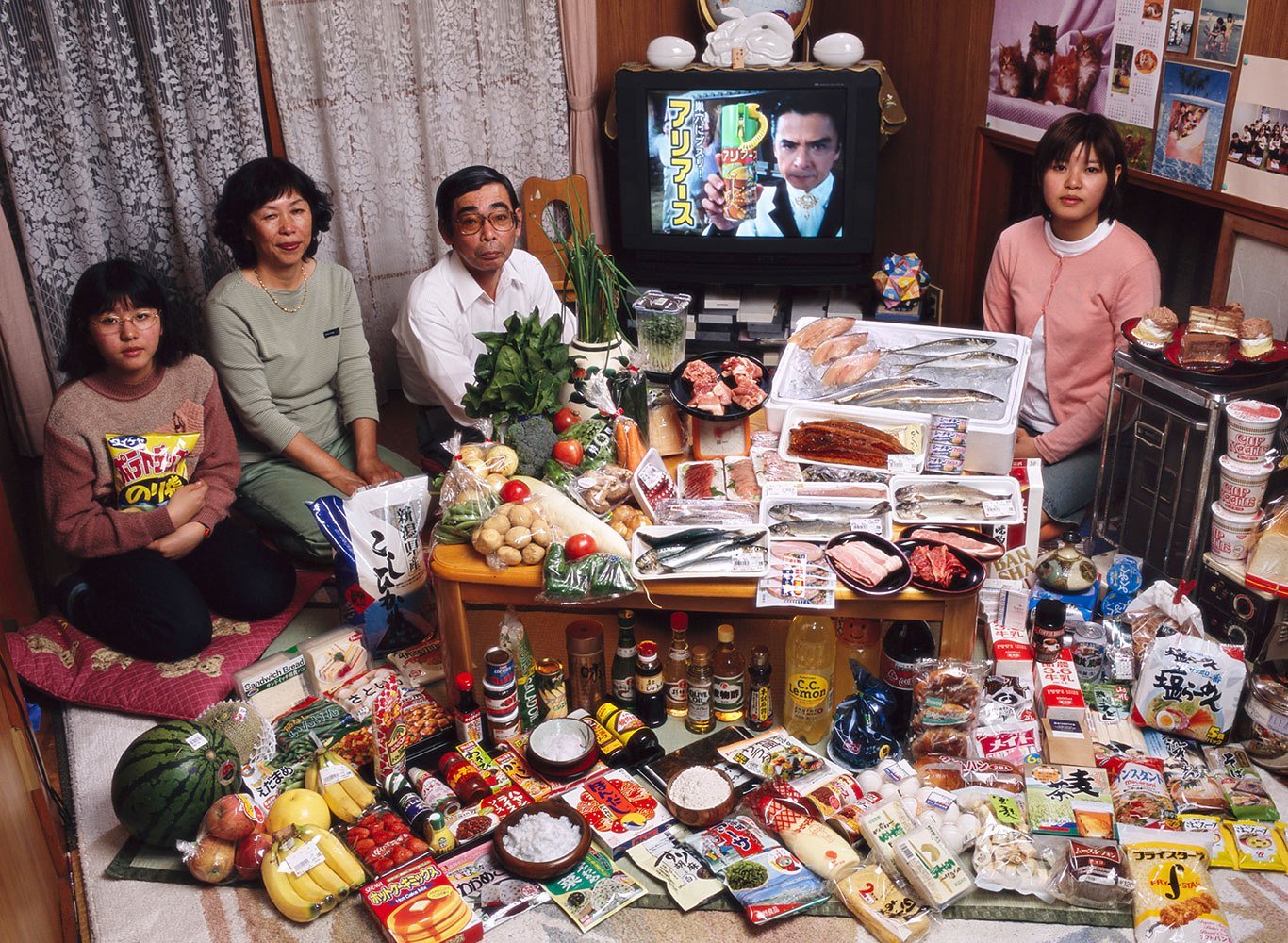 Japan: The Ukita family of Kodaira City. Food expenditure for one week: 37,699 Yen ($317.25 USD). Peter Menzel, from Hungry Planet: What the World Eats 2007
Inspired by this as both an art student and Nutrition Team Leader, I decided to do my own photography project. But instead, documenting what students ate. With my 35mm manual film camera, my peer educators and I went around campus talking to students about campus nutrition, photographing what they ate. The photos were used in a photo exhibition for our wellness event. What Students Eat generated dialogue about campus food and healthy eating.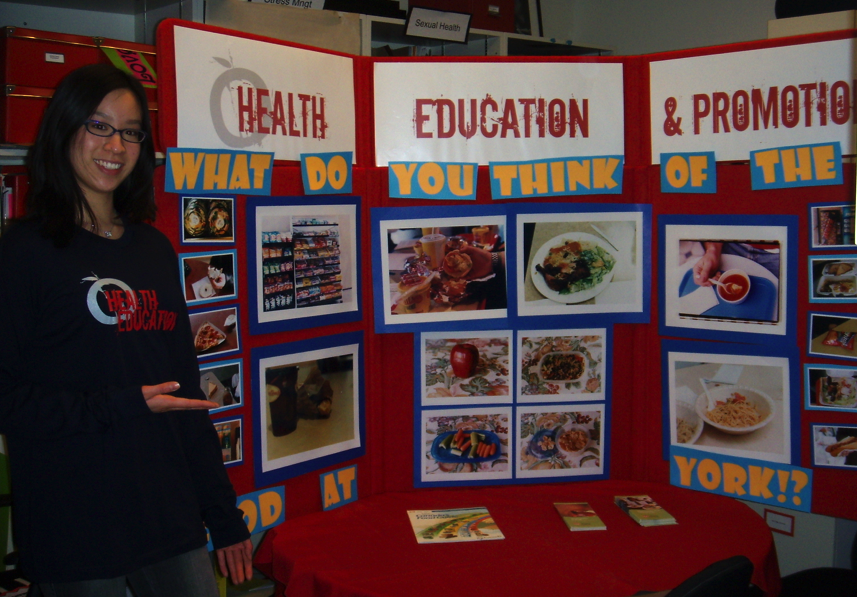 Despite my anxiety and worry about my performance, I did well. I LOVED every aspect of that job. I discovered that much of my passion and interest in nutrition was (and still is!) about using art to teach and connect with people on nutrition and food.
Journey to Dietetics 
Not having a science background at all, my first instinct was to take a nutrition certificate through a private holistic nutrition school. However, my supervisor advised me to go into a career in dietetics instead for better education, credibility and regulation as a registered dietitian.
Studying science and nutrition was a completed 180-degree shift in learning and thinking for me. I went back to adult high school to pick up chemistry and biology credits. I enrolled at Toronto Metropolitan University for my BASc degree in Nutrition and Food. I struggled a lot in becoming a registered dietitian. But in the end, it was worth it. I am proud to be an RD.
What is Nutrition Artist? 
Nutrition Artist is the brainchild of my education and experience working in art and culture combined with my profession and dietetics.
My past life as an Art & Heritage Educator at Peel Art Gallery Museum and Archives (PAMA).
I am a communicator and an educator. As an educator, I have past work experience as a Heritage Educator at an established art gallery and museum, and as an Art and Cooking Instructor at an after-school learning centre for children.
As a communicator, I have won two provincial media release competitions two years in a row, I'm a regular nutrition guest expert on several media outlets. I actively create nutrition content on social media.
Using my skills as a dietitian, an artist and communicator, I create content on nutrition, health and cultural cuisine.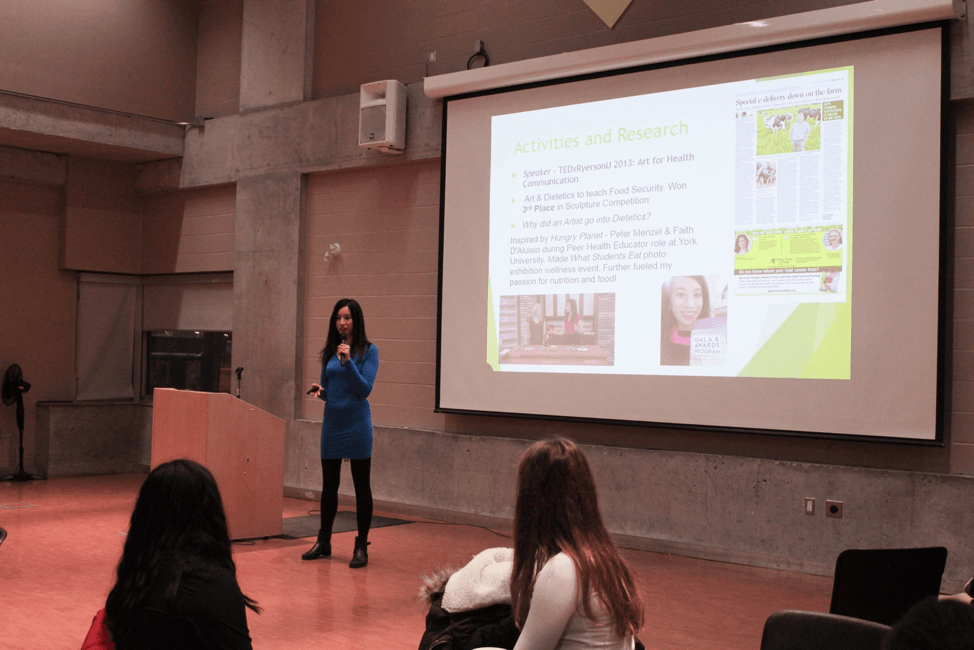 Presenting to students at Ryerson University Nutrition Career Night.
I TEACH NUTRITION WITH ART!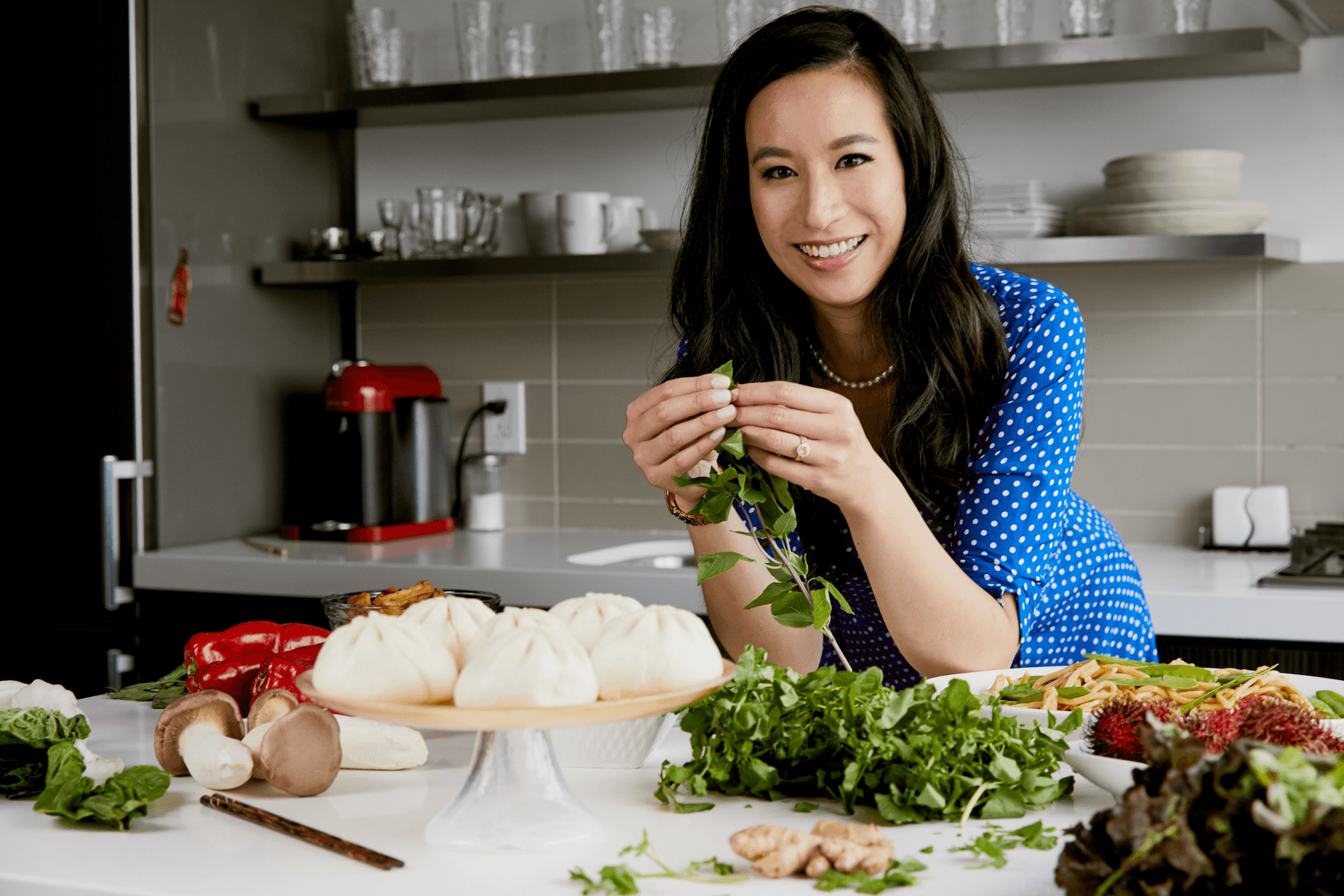 Photo by Katherine Holland, Make Up & Hair by Maggie Ng
In the digital age, there is LOTS of information out there, making it difficult for you to know how to make the best food decisions for yourself and your family.
I can help you make more informed choices on food and nutrition through media, digital media and communications.
 Do you use social media?
I have an active social media presence, and you can follow me here:
YouTube @michellejaelin | Instagram @michellejaelin | TikTok @michellejaelin