​Sometimes you get bored with your eating routine, and need something a little different.
This is a healthy, meal prep friendly (take it to work or school), antioxidant rich snack OR light breakfast that combines two of my favourite super fruits: persimmon and pomegranate!
During the winter months, both persimmon and pomegranates are in season. You will usually find them on special in the grocery store. This often also means they will be on sale, helping you keep within your food purchasing budget!
Did you know the health benefits of persimmon? What about pomegranates? Here are two images I made that can help you pick out the nutritional benefits of both of these amazing fruits!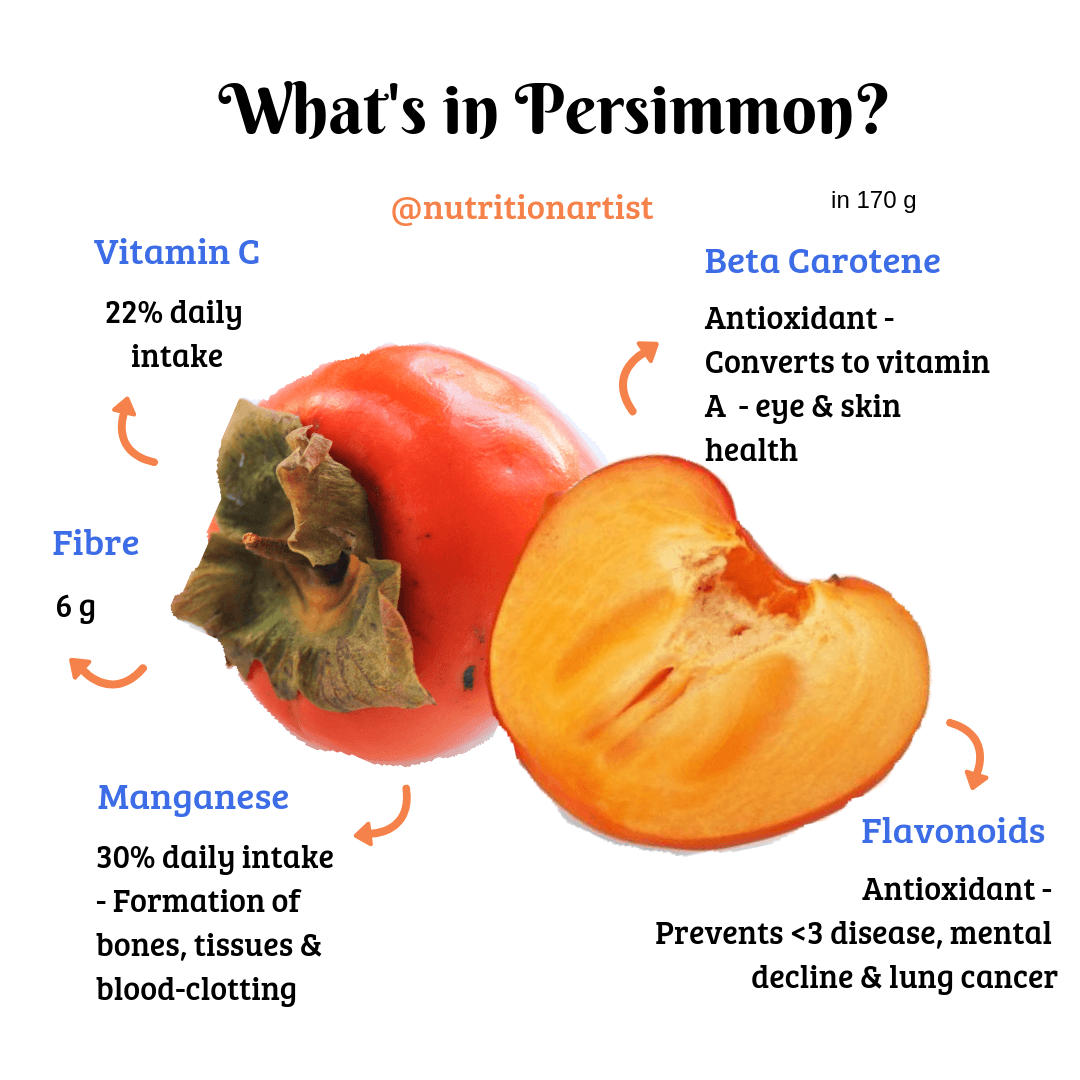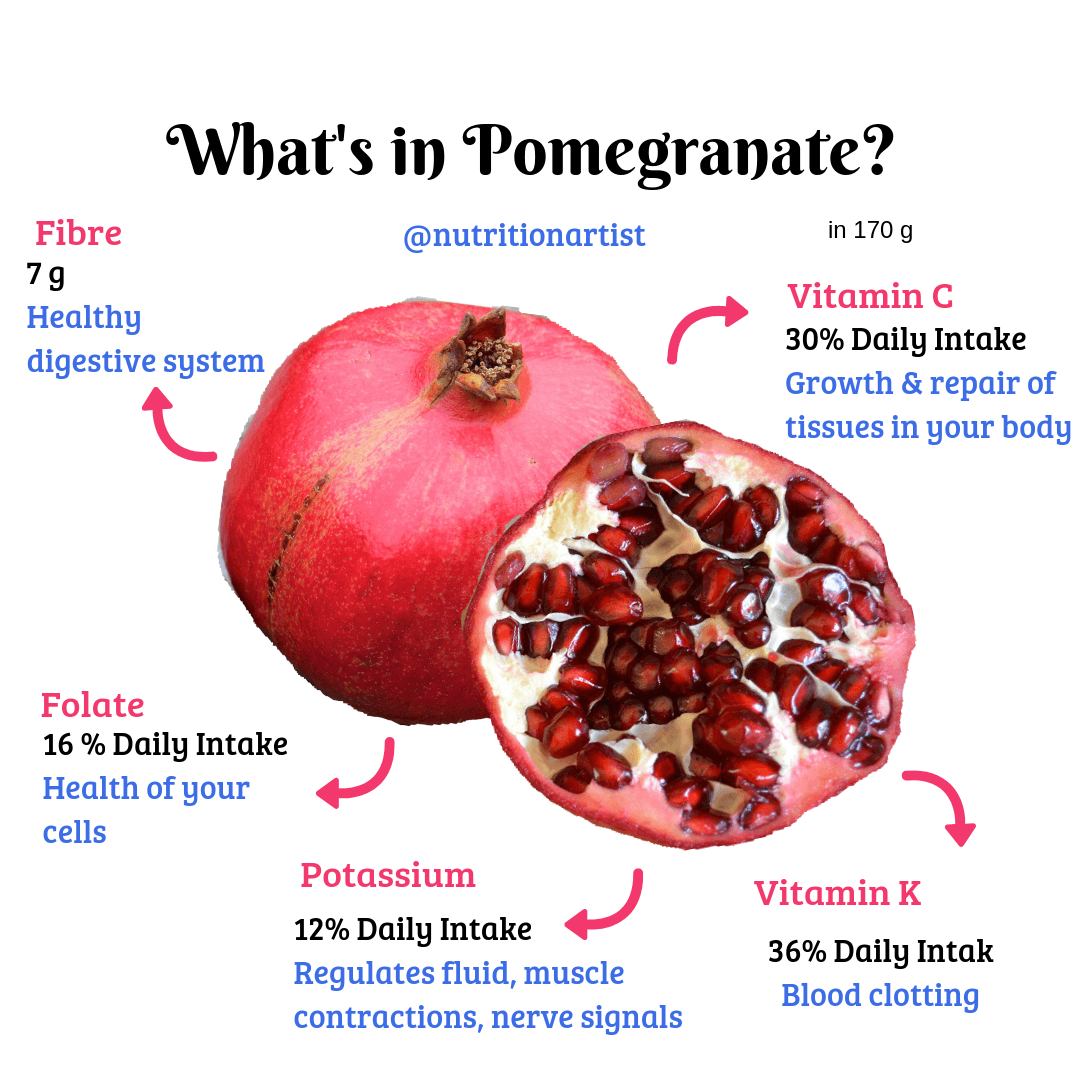 Do you find my nutrition graphics helpful? Want to see more?
Follow me on @NutritionArtist on Instagram where I always post them first!
​
3 Tips For Creating Your Healthy Yogurt Parfait
Use Greek yogurt or add protein powder to your yogurt to increase the protein content. It will keep you full longer.
Hemp seeds, chia seeds and other nuts and seeds (chopped peanuts, walnuts, almonds, pecans, pumpkin, sunflower) can help increase omega 3 fats & fibre.
Add a high fibre cereal such as bran will increase the fibre content keeping you full longer. It also adds a nice texture. If you are taking your yogurt parfait to go, make sure you pack your cereal separately and add it when you're ready to eat it. Otherwise, it will go soggy in the container or jar.
Ingredients
3/4 cup Greek yogurt OR ½ cup plain or vanilla yogurt with 1 scoop of protein powder
1 ripe persimmon, peeled and sliced
¼ cup pomegranate arils
1 tbsp each hemp seed and chia seed
1/3 cup high bran cereal
Instructions
Add yogurt to the bowl/container. If you are using plain yogurt with protein powder, mix separately first before adding to bowl/container.
Top with persimmon, pomegranate.
Add hemp and chia seeds and cereal
​
Have you tried a recipe similar to this before? Comment and let me know below!
Did you like my nutrition graphics and content? Follow me on @NutritionArtist on Instagram, where I will be posting more!